Margie

Ryan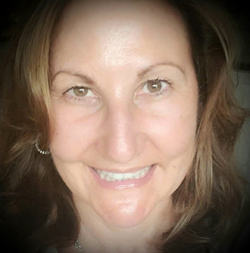 Margie Ryan is a DMA certified dance teacher, BASI certified Pilates instructor. She studied Ballet under Madame Florence Cowanova in Pa (close friend of Anna Pavlova), Ilya Gaft from Kirov/Mariinsky Ballet in NY, Richard Cammack from ABT. Studied Jazz under Luigi at Luigi Dance center NYC, Theater Jazz under Diana Laurenson at BDC, Street Jazz under Rhapsody James at Broadway dance center and Modern Dance at Phildanco in Philadelphia, Pa and Shawl Anderson Dance center Berkley, Ca. Margie was also part of creative team and choreographer for off Broadway musical. "No More Waiting" book and Lyrics by Chris Widney, music by David Azarow.
Margie loves teaching dance and is proud to follow Luigi's philosophy of teaching. "A good teacher knows how to prevent injuries," Luigi says. He stresses the importance of using the body properly, telling students to "Take your time - feel what you're doing."
Margie is a proud parent of 2 loving sons Sean and Chris and wife to her amazing supportive husband, Paul.