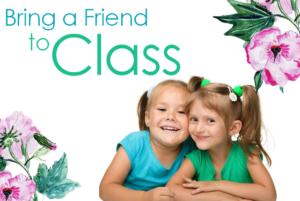 Bring a Friend Week at ABDA - Monday, October 1st – Saturday, October 6th
Bring a friend, neighbor or family member to your dance class next week October 1st -6th, 2018.  Even if your friend has never danced before, bring them in to check out the studio, our awesome staff, and have a great time!
There is no fee for new visitors during Bring A Friend Week.  However, they must complete a waiver form (see below).  They should wear comfortable clothing that they can move in and wear sneakers with socks.
If you have any questions, please contact the studio 610-325-2003.
We look forward to meeting your friends!