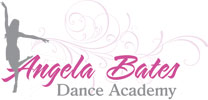 Welcome to the 2019-2020 Season of Dance Education, Training and Fun!
All of us here at ABDA are thrilled to have you join our dance family!  We have an exciting school year planned for you.  The Welcome Letter download below is filled with information covering the entire school year.   If you have any questions or concerns, please contact us at your earliest convenience by giving us a call at 610-325-2003 or sending us an email to angelabatesdanceacademy@gmail.com.
Classes start Saturday, September 7th (see the full studio calendar below). Please make sure you have registered for your classes before the first day of your class, so we can properly take roll. Also, make sure you have paid your 1st Quarter Tuition and Registration Fee to avoid a late fee. You may submit a check or bring cash on your first day of classes OR log into your student portal or contact us via email to run your on-file credit card. See below the ABDA Dress Code policy to make sure you are dressed appropriately for your first class, hair pulled back accordingly and have the correct footwear.
Every family has a "Student Portal" through the Jack Rabbit software program. You can find this link on our website by clicking on "student portal". It will prompt you to log in using the primary email address that was submitted during registration. If you did not create a password or it is not working, click on "forgot password" and enter your email address. You can then change your password and
successfully log in. There is a video that will explain how to use your portal. Once logged in, you can view your dancer's classes, update contact info, add an on-file credit card, view special announcements, etc. We will post all tuition, costume and performance fees to your account for you to view. It is a great tool to keep everyone informed! If you ever have any problems or questions regarding your student portal, please do not hesitate to contact us.
We will also send emails periodically with important information and reminders. It would be best to keep all communications for the school year as you receive them from our office, whether saved in your email or printed and placed in a folder. You will be receiving information about your participation in our annual December Holiday Show and our June end of the year recital. We welcome your comments and suggestions regarding any of our policies or procedures at any time.
Please note that the waiting rooms are made available for the convenience of our students and their families. The waiting rooms are for waiting, reading, TV watching, snacking, conversation, video viewing, homework, and children playing with toys or games. We ask that you please respect the activities of others and the classes in session. If you use our books and magazines, we would appreciate it if you would return them to the shelves. If younger siblings play with our toys, please make sure you return all toys to where you found them. Do NOT leave all the toys out for someone else to clean up. If you do make a mess, please clean up after yourself. Your cooperation is greatly appreciated. Parents/guardians may drop off dancers and leave to run errands and what not OR they
may stay in our waiting area while dancers are enjoying life in our studios.
We request that you arrive at the studio with adequate time to prepare for class, parking, changing, restroom, etc. Parents, for your children's safety, please be available in the waiting room to receive students when dismissed from class. Please call whenever delayed for class start time or pickup. Make sure to park in an actual parking spot out front of the studio to avoid any confusion or safety concerns. Drive slowly and carefully while in our parking lot and be on the lookout for tiny dancers popping out behind cars. Dancers should use the restroom BEFORE class begins especially younger ones. It is advised that students bring a water bottle to class to stay hydrated. Please make sure all shoes, water bottles, dance bags, etc. is labeled with your dancer's name.
The studio welcomes everyone to bring in drinks and snacks. However, please only water or dry non-peanut snacks. Please try to avoid crumbs, since they tend to attract bugs. There is a microwave, refrigerator, Keurig and water cooler in the waiting area. Feel free to use these at any time. Again, if you do make a mess, please clean up after yourself. Your cooperation is greatly appreciated.
There is free WIFI in the studio! The network username is ABDA and the password is "BePositive!".
A clean studio is a happy studio! If you ever see something that needs attention, please let us know. For example: if the bathroom is out of toilet paper or paper towels, the water cooler out of water or cups, a mess that needs to be vacuumed, etc. You can leave us a note in the drop box in the waiting area, or let a teacher know at the end of class.
The entire ABDA faculty and staff are very concerned about the safety and wellbeing of every dancer. We do have first aid kits in each studio along with a plentiful supply of Band-Aids. We do have a few ice packs as well in our freezer in the waiting room.
The ABDA Drop Box is located outside the office door alongside blank envelopes, pens and blank note paper. Since there may not be anyone in the office, you can safely submit any payments, forms, notes or messages in this drop box. Someone will contact you the following day.
We welcome your comments and suggestions. If any parent/student wishes a private conference concerning your individual dance goals or financial concerns, please do not hesitate to ask. We are happy to work with you to ensure that your school year will be one of pleasure and growth. The entire faculty and staff wish you a fantastic year of dance!
Sincerely,
Angela Bates Majewski