2019 SHOW INFORMATION SHOWN BELOW FOR REFERENCE. CHECK BACK IN THE FALL FOR INFORMATION ON OUR 2020 SHOW.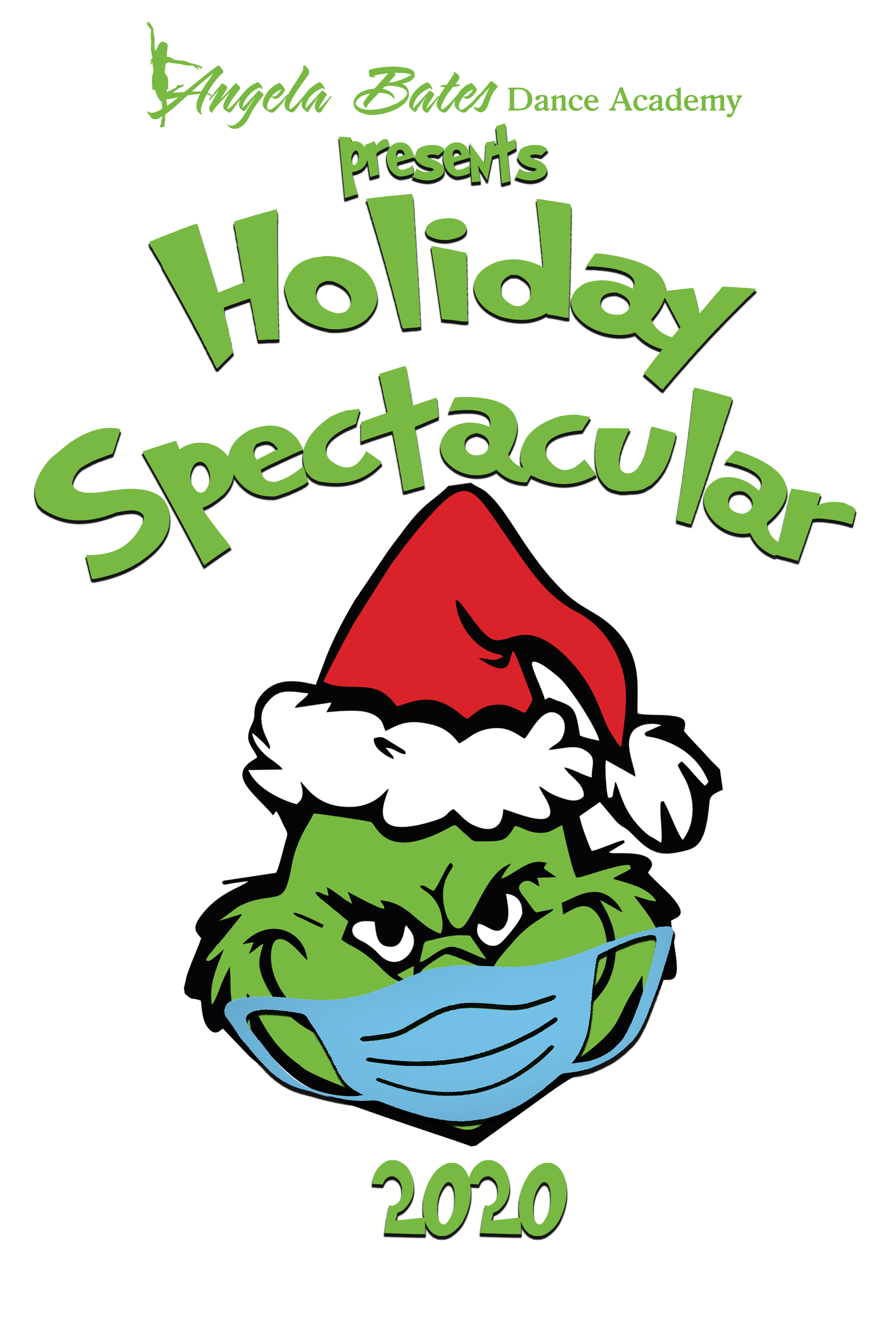 5th annual Holiday Show
WOW! The amazing & positive response from our survey was spectacular!!! 
We really did not think it would be possible this year, BUT after dancing to holiday music this past week, we realized how HAPPY it makes everyone!!  Since December is generally very cold and has the possibility of snow, there is no way to do an "outside" performance. However, we have found a great venue for us to safely perform in.
December will be here before you know it and we are ready to spread JOY to our families and community via dancing! We are excited to say, we are quickly making preparations for our Annual Holiday Show!! All ABDA Dancers, from Pre-dance level classes to Advanced Senior level classes, are invited to perform in this fun and uplifting show to ring in the holiday season. Below are some details about this event.
Holiday Show Information
Obviously this will not look like our "normal" Holiday Show with the COVID situation surrounding our life right now. However, SO many dancers and families really want the tradition to continue, especially in a time like this. Therefore, we are making every effect to make these performances happen with the safety of every dancer and family member in mind.
Here's what we are planning:
We will limit the number of dancers performing at a given time which will also limit the amount of "in-person" audience members. Therefore there will be 5-6 mini performances throughout the day timed accordingly. We will split the performances according to level. For example; There may be an Adv Senior 2 Show where all the Senior 2 dancers will perform their routines with their family members watching (approximately 25 dancers and 50-75 audience members in person). There may be some company extra numbers presented to help them have time to change costumes.
All dancers will wear masks while in common areas during the performance day. We are planning to keep all our Pre-dance through Int/adv level dancers socially distant while performing. Our Adv levels may not be able to completely socially distance while performing. We are working on getting special masks made for all of our dancers to possibly wear to perform in. You will have the option to let us know on the google form, if you would prefer dancers to wear masks while performing or keep it optional.
Our in-person audience will sit in family clusters that are safely socially distant from each other. All in-person audience members will be required to wear a mask at all times while in the venue including during our performances. Depending on our venue and the state's mandate on capacity come December, the number of in-person audience members per family may be limited to a certain number. Once we know who is participating, we can plan this part more sufficiently.
We will provide the option to perform VIRTUALLY as we did in our Spring Recital. Dancers will perform the choreography in costume at home as we display them on one of our TVs during the LIVE performance.
We will also provide the option for family and friends to watch our performances virtually.
In the past, we have tried to perform for local nursing homes during the holiday season. Obviously, that cannot happen this year. Therefore, we are hoping to invite some local nursing homes to log on and watch virtually to help them get in the spirit.
Dates, Places and Times
Our Holiday Show Performances will take place on SUNDAY, December 13th at the Camelot Ballroom, 327 North Newtown Street Road in Newtown Square, PA 19073. There will be a performance at approximately 11am, 12:30pm, 2pm, 4pm, and 6pm.  All dancers will perform in ONE show with the exception of our Company Dancers. We will let you know exactly which performance your dancer will perform in within the next two weeks after we see who is actually participating.
A dress rehearsal will take place on SATURDAY, December 12th between 12pm-6pm (a detailed schedule with specific times for each routine/dancer is TBA). Younger dancers will NOT have to be there the entire time.
The Holiday Show routines for the actual performances will be taught during your scheduled classes starting November. Your participation in this show is completely optional. If you decide NOT to perform in the actual show, you will still train and learn the choreography during class.
Costs
Each dancer participating in his year's Holiday Show will pay a performance fee. This fee will cover the costs of rented costumes (mostly owned by the studio), venue rental including stage pieces, custodian fees, technicians to run lights and sound,virtual equipment, etc.
Company Dancers (Junior, Teen, and Senior) performing in ALL shows with 3+ routines $75
Dancers performing with FOUR or MORE classes (4+ routines) in ONE show only $75
Dancers performing with THREE classes (3 routines) in ONE show only = $70
Dancers performing with TWO classes (2 routines) only in ONE show only = $50
Dancers performing with ONE class (ONE routine) only in ONE show only = $30
Tickets will be sold separately and will cost $15 per in-person audience member (Virtual Audience Members are Free).  They will go on sale December 1st at 10am. More info is coming as we have to figure out family clusters and what not 🙂
Costuming
Unlike the end of the year recital, where every class has a costume that we purchase from a costume company, our Holiday Show is slightly different. We may order some new costumes; we may use costumes we already have in stock; we may try to reuse some of last year's recital costumes; and/or we may borrow costumes from other schools. Some of our routines are more theatrical in nature and will have costumes that the students create themselves (examples: in one number the students may wear their own mittens, snow jackets, and scarves; in another number the students will wear anything white; in another anything green, white, and red). Although the staff has had lengthy discussions on this topic, we can't make a final decision on costumes until we get your confirmation letters back and obtain a final count of who is participating in the show.
MOST of the Holiday Show costumes are borrowed from the studio and must be returned on the day of the performances.
Tights and Shoes: You may need to buy tights and shoes for the routines you are in; but in most cases you should already be using these items in your regular dance classes.
Letting us Know if you Can Participate
We ask that you let us know of your ability to participate or not participate by Saturday, November 14th, 2020, sooner if possible.  Please submit the following ABDA Holiday Show Agreement Google Doc Form along with your performance fee payment. Again, if you are not interested and/or available in participating in our Holiday Show, no worries.  You will still learn the fun holiday routine in class, you just won't actually be performing it.
Injuries, Sickness, Exposure, and Absences
Obviously, if a student OR audience member is showing any signs of illness AND/OR has tested positive, been exposed to, and/or showing any symptoms of COVID-19, they will not be permitted to attend our LIVE performances. If a student has an illness, sickness, exposure to COVID, or an injury that prevents them from participating in the actual performances on performance day (a doctor note is required), they will receive a credit to their account for any performance fee or ticket purchases. If an audience member has a sickness, illness, or exposure to COVID, we will offer a credit to your account. If dancers have to miss any classes/rehearsals (they should try to attend as much as possible in person OR virtually) they must learn what they have missed.
If a student has any injury or physical limitation whatsoever, they must notify the staff and let us know the nature of the injury and what limitations the student has, what the doctor said or when their appointments are, and the expected duration of the injury.
Students are still responsible for learning what they missed
If a student misses a class/rehearsal, the student (depending on their age and level) is responsible for learning what they missed before the next class/rehearsal begins.  We will help by creating videos of routines and sending out if needed.