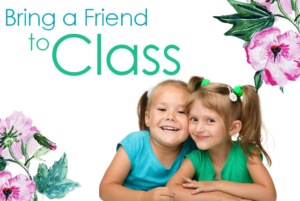 Does your child LOVE coming to class? Do they want to share their experience with their friend? We would like to invite them to share in the fun!
Bring a Friend Week at ABDA!!
Monday, October 2nd – Saturday, October 7th
Feel free to bring a friend to class and show them what we have been working on!!
* Please make sure they bring the required completed waiver and consent form (see attached), in order to participate in class*
We look forward to meeting your friends!